Shopping Cart
Your Cart is Empty
Thank you for your business!
You should be receiving an order confirmation from Paypal shortly.
Exit Shopping Cart
Hurling/Camogie Player Pathway
Milltown GAA is delighted to publish and promote its first Hurling/Camogie Player Pathway.
A 'Player Pathway' highlights the skills and characteristics that Camógs/Hurlers players can expect at each stage of their development, from a child's early years right through to retirement.
It also contains ways for coaches and parents to help the players get the most from the game.
The model we've used takes some of the best out there from Hurling and Camogie at club and county levels.
The GAA is a family, and nowhere is that more apparent than here in Milltown. Our aim is to maximise participation and, very importantly, enjoyment of our games.
Please click here or on our Hurler (right) to download the Player Pathway.
| Managers & Trainers - 2021: | |
| --- | --- |
| U6/7: Lorraine O Toole, Larry O Toole, Pat O Neill, Janette Mulchrone, Debbie Roche, Paul Delahunty | |
| U8/9: Brian Campbell, Ber Dunne, Gordon Stewart, Paul Delahunty | |
| U10/11: Céire Cash, Paddy Keogh | |
| U12: Paul Delahunty, Shane Dunne | |
Training Times - 2021
U6 - U7: Friday evenings: 18:30 - 19:30
U10 - U12: Saturday mornings: 10:00 - 11:00
U8 - U9: Saturday mornings: 11:00 - 12:00 (directly after football)
Please keep in touch with your coaches for up to date information.
In The News
Check out the write up we got on Today FM's website here.
Helmets

Mycra Helmets can be ordered through the club for €50. Helmets come in Small, Medium and Large and can be ordered in any colour, including green and red with a Milltown crest. Please get in touch with any of the coaches.
Hurley Size
We get a lot of questions about how to figure out the correct hurley size. When I was growing up the rule of thumb was "measure to your hip". But, as the game has changed, so has this rule.
Now, as the game is much faster, a smaller, lighter hurley is recommended. An easy way to measure these days is to get your child to stand with the heel of the foot on the dominant side forward in line with the toe of the other foot. Hold the hurley at full length with the toe of the hurley in line with the toe of the forward foot. With the heel of the hurley resting on the ground, your child should be able to "shake hands" with the hurley.
If a child is between sizes it's preferable to select the shorter sized hurley.
Please click on the link below for a good guide on how to measure your child correctly.
Of course, our coaches are always available each Saturday morning to help with tips and advice.
To see the difference a correct hurley size makes, have a look at these videos from one of the all time greats, Paudie Butler:
Importance of Hurley Size for Kids
More Insights into Hurley Sizing
Clare Coach, Peter Casey, also backs up this view: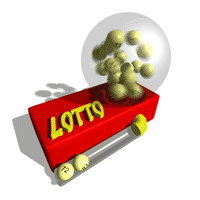 Please see go to "Home" for weekly results & numbers
Tickets available from:
David's shop in Milltown

John Murphy & Noel Dunne in the clubhouse each draw night 9pm

Any committee member
/